Pakistani Celebrities and their Multiple Marriages
Written by

Reporter KB

Published by:Pakistan Views
Saturday, 08 August 2015 17:28
Like Shakespeare once said, "good luck lies in odd numbers". These celebs have seemed to take him very seriously indeed. Be it personal issues or career-related problems, some of our celebs have gotten themselves married not once, not twice but thrice and the third time does seem to work a charm for some.
Faisal Qureshi
He has married for 3 times. Firstly at the age of 18, he divorced his wife after 3 years of marriage and has 1 daughter from his first wife, who still lives with him named "Hanish Qureshi". He second time married when he was 24,but got divorced only after 8 months. Recently he married in 2010 with a girl named sana and living with her in Karachi.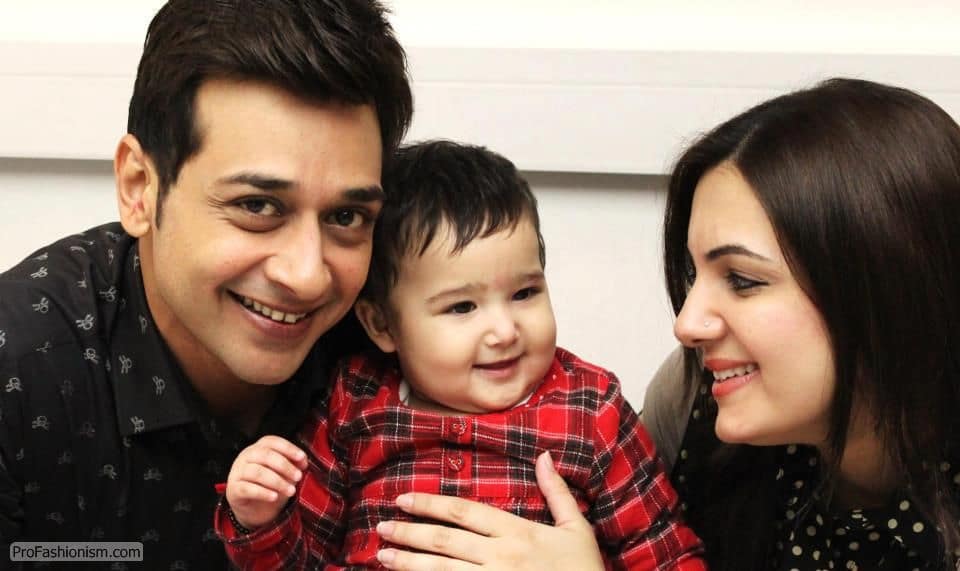 Faisal Qureshi with daughter Aayat and wife Sana
Shamoon Abbassi
– was previously married to Javeria Abbasi and Humaima Abbasi, both marriages which ended in divorce. Than married to Canada based girl named Javeria Randhawa and divorced her too.
Shamoon Abbasi Married Javeria Randhawa
Noor Bukhari
– Apparently the film and TV actress, former morning-show host may not be third time lucky. Noor was married to a Dubai-based Indian businessman Vikram Bandani. She ended her marriage citing his refusal to convert to Islam. Than married to TV director Farooq Mengal ended in divorce and then Noor got married to father of two sons Mr. Awn Chaudhry and after short span of time she had filed divorced against him.
Muhammad Shabaz Sharif
(CM-Punjab) — In 1973, Shahbaz Sharif married his first wife, Nusrat Shahbaz. In 1993, Shahbaz Sharif married his second wife, Aaliya Honey . He divorced her while in exile in Saudi Arabia. Shahbaz Sharif's third marriage is with Tehmina Durrani.
Tehmina Durrani, Wife of CM Punjab Shahbaz Sharif
Hamza Shabaz
– Just following his father foot prints and making marriages for short term divorced her third wife and planning to marry fourth time with her first wife Dr. Rabia Khan again.
Dr. Rabia Khan and Hamza Shahbaz
Adnan Sami
– The singer married actress Zeba Bakhtiar in 1993, whom he divorced her after three years. He then got married to Dubai-based Sabah Galaderi in 2001, which also resulted in a failure. Adnan tied the knot for the third time to Roya Faryabi in 2010.
Adnan Sami with Roya Faryabi at Sridevi Birthday Bash
Atiqa Odho
– She's married Javed akund and had a daughter and son by him, Zarmeen, but got divorced after ten years, and married an American based businessman result in divovrce than she got married to Samar Ali Khan on June 8, 2013.
Atiqa Odho with spouse Samar Ali Khan
Omer Shairf
– He also married thrice first wife is unknown and not so famouse other than his second wife is her co-star in many films Shakila Qureshi and third one is his colleague Zareen Ghazal in all his stage dramas.
Omar Sharif with his 3rd wife Zareen Ghazal
Shaista Lodhi
She was earlier married to Dr Waqar Wahidi, but the two got separated in 2012. Shaista Lodhi has three children from her first marriage. Shaista lodhi is now married to adnan, her best cousin since childhood and a dear friend. Adnan wanted to marry shaista in the past but conditions prevented that. 5 years after his first wife's death adnan propose shaista lodhi for his and her 2nd marriage which she accepted.
Leave a comment
Make sure you enter the (*) required information where indicated. HTML code is not allowed.