Bollywood Actor Akshay Kumar Detained at London Heathrow Airport
Written by

Reporter KB

Published by:Pakistan Views
Thursday, 07 April 2016 23:33
New Delhi: This is happening with almost every single celebrity. Now, this Bollywood superstar has to suffer this plight of detainment at the airport. Well, according to a report in Mumbai Mirror, Akshay Kumar was detained at London's Heathrow Airport for an hour and a half. Why? Because he was travelling without a valid visa.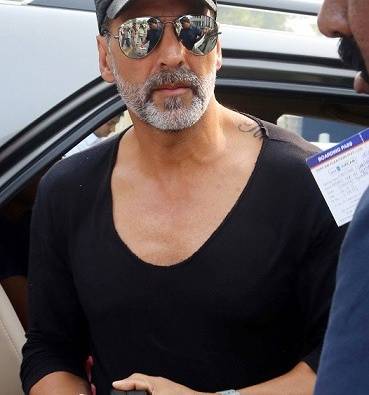 It is important to have a special visa stamp when you visit the UK for a film shoot and unfortunately Akshay didn't carry it.
Apparently, the actor was made to sit in a general holding area for detained passengers as soon as he arrived in London to shoot 'Rustom'. Akshay requested to wait in the private area but he was told there is no designated place for the same.
Akshay, on the other hand is denying the incident saying that he had a valid visa and came out of the airport quickly.
Leave a comment
Make sure you enter the (*) required information where indicated. HTML code is not allowed.