G-B 2nd Election Schedule Announced
Written by

Reporter KB

Published by:Pakistan Views
Wednesday, 22 April 2015 19:51
GILGIT: Gilgit-Baltistan is all set to elect its second legislative assembly as the region's Chief Election Commissioner (CEC) Justice (retd) Tahir Ali Shah announced polls for June 8 on Tuesday. Shah also warned officials to refrain from any activity that could influence the results.
"We are ready to hold elections as per the directives of the prime minister," said Justice Shah, while announcing the schedule for 24 constituencies at a news conference in his Gilgit office.
The announcement was made by the poll chief days after the Federal Ministry of G-B and Kashmir Affairs announced the same date for elections.
"Under election rules, any activity influencing the outcome of polls is illegal and the responsible person is liable to be tried under the law," he said. Shah was replying to a question related to the possible announcement of development projects by G-B governor or any other official after finalisation of the schedule.
Shah, whose appointment has been challenged in a court by Pakistan Tehreek-e-Insaf, said the schedule announcement was completely legal because no court had issued a stay order in favour of PTI's petition.
Asked whether he would prefer polls under army supervision, he said, "We will not seek army help as long as the role of civil administration is satisfactory." He added that not a single application has been received voicing concerns over the neutrality of the caretaker government.
The CEC said polling staff would be transported via helicopters to all those polling stations that have been cut off by snow, adding the people's right to vote will be ensured.
Explaining special measures taken to ensure transparency, he said every district will have a returning officer. In addition, the entire polling staff has been picked from the judiciary to conduct the second elections under the G-B Empowerment and Self Rule Order 2009.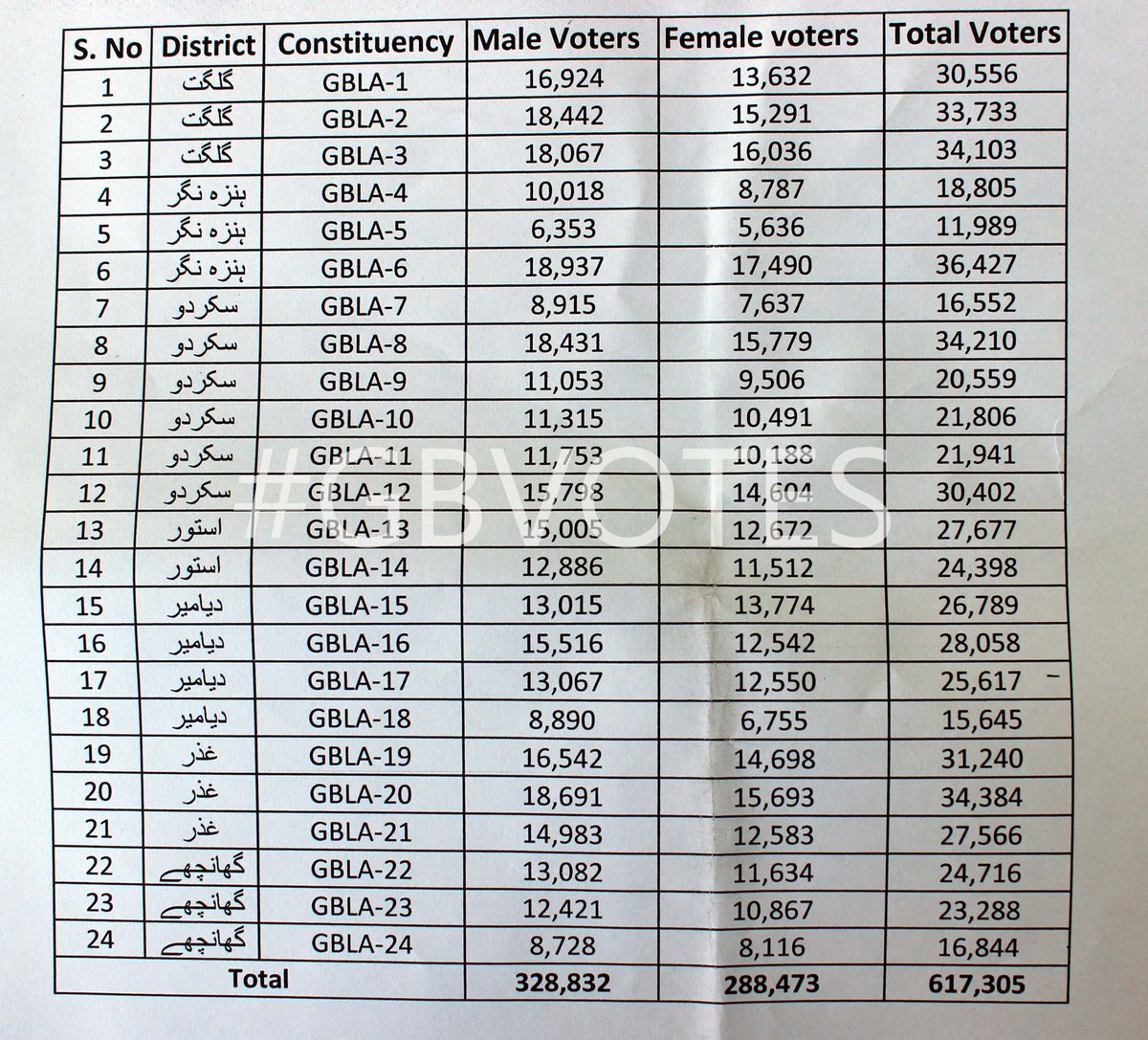 According to the schedule released on Tuesday, a public notice for candidates will be issued on April 24, while the date for filing nomination papers is April 28. Nomination papers will be scrutinised from April 28 to May 4; a candidate wishing to withdraw his name will be able to do so by May 16. Finally, on May 17, a revised list of candidates will be published.
Uneven numbers
The June 8 elections will be held in 24 constituencies in seven districts of G-B where the total number of registered voters is 617,305 — around 100,000 less than 2009's count of 717,000 voters.
The numbers clearly indicate that there were major flaws in voter lists during the 2009 elections which were convincingly won by Pakistan Peoples Party. "The lists prepared in 2009 were manual, while NADRA was involved this time around," said an official of the election commission.
Leave a comment
Make sure you enter the (*) required information where indicated. HTML code is not allowed.